Professor René Urueña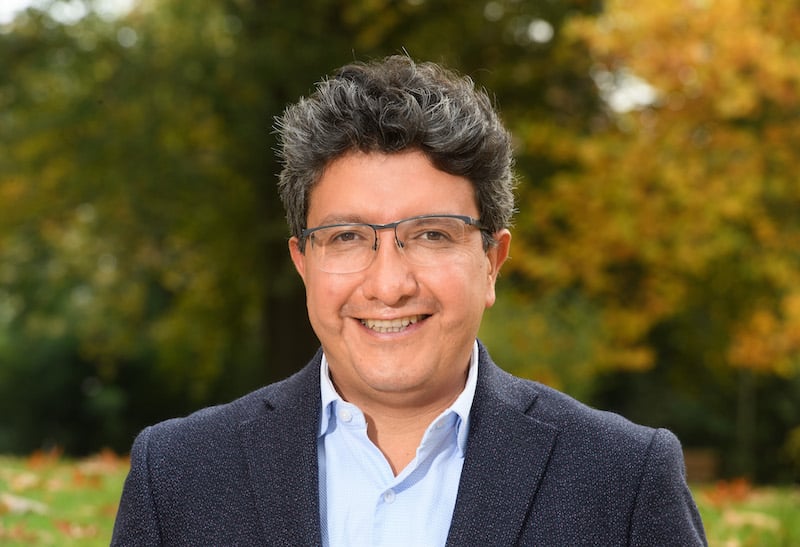 René Urueña's work focuses on the ways in which complex social challenges can be understood, and tackled, as distinctively legal problem. He has explored this issue in his current position, as a professor in International Law at the Universidad de Los Andes in Bogota, Colombia, and also as a Fellow at New York University and the Max Plack Institute for Comparative Public Law and International Law; as a docent at the Institute for Global Law and Policy at Harvard, and as a visiting professor at the universities in Tel-Aviv, Utah, Helsinki and at the City University of New York. René is also an experienced international legal practitioner: he has represented states before the Inter-American Court of Human Rights, has been several times an expert witness before the same Court, and served as a legal adviser of the Selection Committee of the Special Jurisdiction for Peace (Colombia). He received his LL.M. (laudatur) and his Doctor of Law (eximia cum laude) from the University of Helsinki in Finland. He was recently awarded the Michael Endres Prize by the Hertie School of Governence where he is a visiting professor throughout the academic year 2021–22. He has been an elected member of the 'Politics, Power and Organisation' section of the CNRS national committee, is a permanent visiting professor at the iCourts research centre (Univ. of Copenhagen), and is co-director of the Master's degree in 'European Public Affairs' at the University of Paris 1-Panthéon Sorbonne. Antoine Vauchez's work lies at the intersection of the socio-history of transnational power Habilitation (2010), his main research themes are the formation of a European centre of power, the emergence of a body of legal and economic knowledge of the European project and the consolidation of a 'power of independence' around the European courts of justice, central banks and regulatory agencies.
Email: rf.uruena21@uniandes.edu.co
Communities of Practice and the Transnational Production of Human Rights Knowledge in Latin America
This Max Planck Law Fellow Group will seek to use the notion of communities of practice to advance our understanding of the role of human rights in the construction of the Ibero-American legal space, both as a matter of its historical development and of contemporary practices. Indeed, for all its importance, the role of human rights in Latin America is characterized by three somewhat simplistic assumptions: First, that human rights are important because they are legally binding norms that should be complied with. Second, that there is a centralized system of ascertaining the meaning of such norms, with the Inter-American Court of Human Rights as the pivotal institution creating meaning that is then adopted by other peripheral actors and institutions. And, third, that this distinctively legal process occurs in isolation of the wider intellectual context in Latin America, affected by neither a regional history of colonialism and imperialism, nor by more contemporary regional thinking in economics and philosophy.
By foregrounding the notion of 'communities of practice', the Max Planck Law Group will interrogate these three premises, to create a more nuanced understanding of how law in general, and human rights law in particular, functions in a region such as Latin America.
The Max Planck Law Fellow Group is headed by Professor René Urueña and brings together researchers from  and under the direction of Professors Armin von Bogdandy and Thomas Duve.